Library is happy to announce a new learning, research and teaching support service "Liaison Librarians" for each school. This is done with an intention to provide effective academic support to the faculty, research scholars and student community. Please find below a brief concept note and the list of library staff who will be involved in this activity.
School/Centre Specific Liaison Librarians at TISS
The developments in the information technology and the internet have resulted in tremendous growth of information sources and hence challenges in the higher education. Multidisciplinary approach of the teachers leading to expertise in different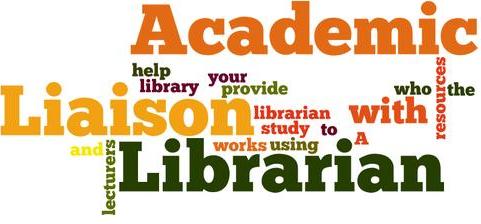 areas has made librarian's job of understanding the needs of faculty very difficult. This is exactly when the role of Subject Librarians becomes very crucial. Though the concept of having exclusive library staff to deal with different disciplines is not widely found in India, but in developed countries this is a highly practiced and successful method of providing academic support to the faculty and research scholars.
Why TISS needs School/Subject Specific Library Staff?
Subject Librarians provide a range of services which focus on a particular area or discipline. In this capacity, the subject specific library staff will Serve as liaisons between the Library and one or more of the institute's academic departments, programs, or schools Initiate the selection and acquisition of materials for the collections, Provide subject-specific instruction in the use of information resources, and Provide general reference service and specialized research areas .
Faculty, Researchers and Students can derive maximum benefit from this type of arrangement.
Some of the benefits of having Subject wise / School Liaison Librarians are:
Conduct Orientation/awareness programes for specific research areas about e-resources

They will be user's personal guide to the services and collections of library

They will be available for research consultations, class instruction

sessions, and are the staff to contact with suggestions for collection development.

They are the Library's information specialists within their subject areas.

Reference queries are handled by a thoroughly knowledgeable library staff.

They carry out instruction on effective library use and information retrieval.

Referral Services from other institutes and universities in India and abroad.
Liasion Librarians for your School
 
School of Development Studies
---
School of Education and Centre for Studies of Sociology of Education
---
School of Habitat Studies
---
School of Health Systems Studies & School of Research Methods
---
School of Management and Labour Studies
---
School of Media and Culture Studies
---
School of Social Work
---
School of Human Ecology
---
School of Disaster Studies
Mr.Bavesh Patel
---
School of Law, Rights and Constitutional Governance
Mr.Bavesh Patel
---
School of Vocational Education
---
Centre for Lifelong Learning
---
Centre for Study of Social Exclusion and Inclusive Policy
---