Institute has established MK Tata Memorial Centre for the Visually Challenged in 2008 in order facilitate access to learning resources in print as well as online formats. This Centre is equipped with following assistive technologies 20 multimedia computers with scanners for reading print materials, JAWS for converting normal PC into a talking PC, Kurzweil K1000 OCR Reading software, Prisma Magnification device for students with low vision, , Zoom-Ex Instant Reader for conversion of print material into digital format for creating an e-Library. It also has Basic D Braille Embosser for production of Books in Braille.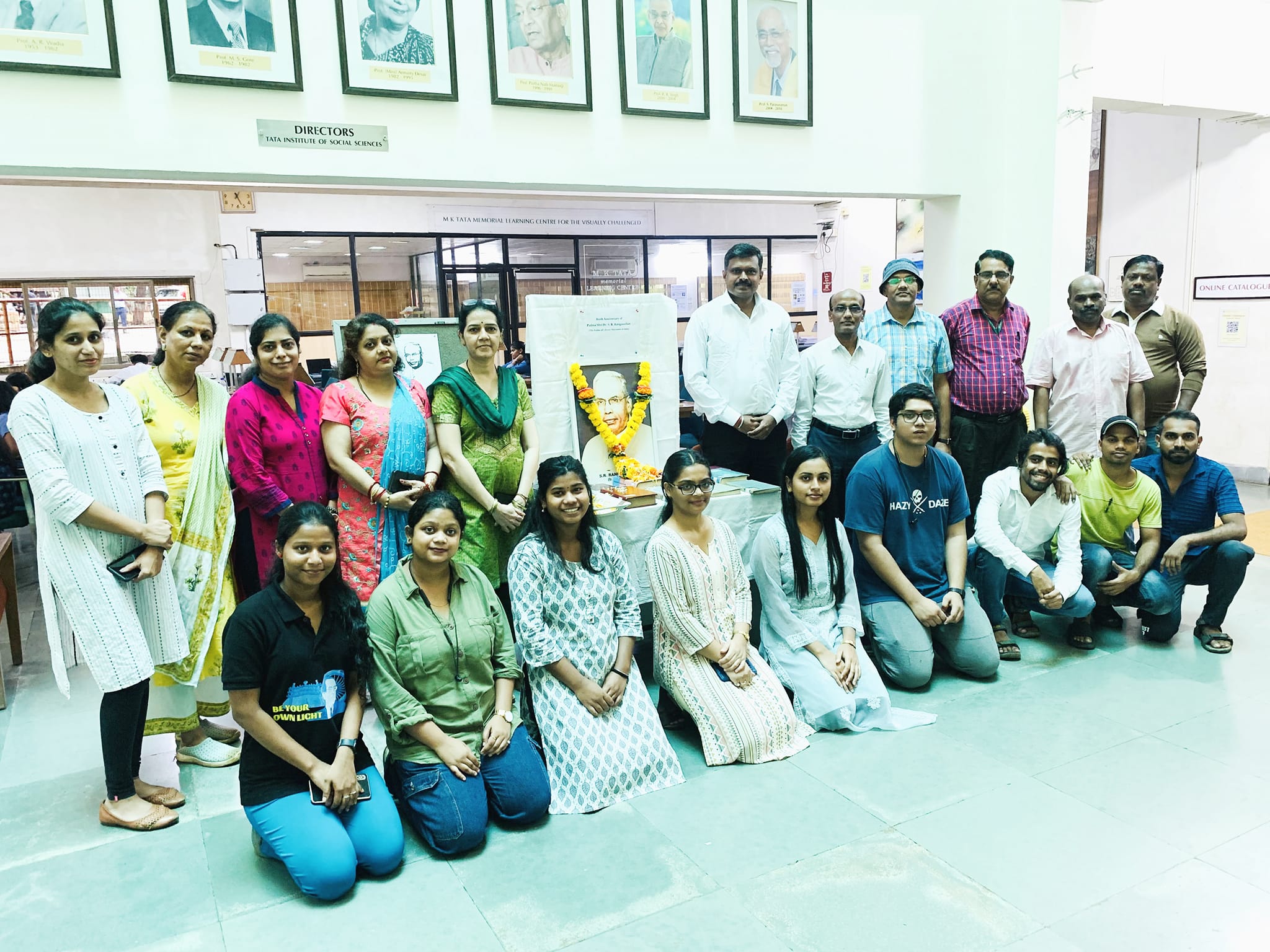 Library also offers additional facilities like open access fetching and copying, proxy borrowing service, etc. to visually challenged students.
The Centre has acquired latest technologies to assist visually impaired readers. For the first time, partially sighted people can now read for long periods of time without tiredness.
The Centre is aimed to provide barrier free access and independent reading of library materials. The Centre believes that with proper training and opportunity, visually challenged people and persons with disabilities can compete on terms of equality with their sighted peers.
Special Features of Assistive Technology Centre:
Assitive Technology Lab: Air conditioned lab with 20 HP computers loaded with assistive technologies for the visually impaired.
JAWS Pro Talking Software: For conversion of a normal PC into a Talking PC to enable the blind to operate computers independently including Internet Access and also to train blind persons on using the computer.
Kurzweil 1000 OCR reading software : An excellent support for blind students to read any printed books from the library to have independent access to not only their text-books but also other general reading. It is used with a combination of a scanner and a PC.

Magic Magnification Software Pro: Useful for enlarging the screen from 2x to 16x enabling Low vision students to view the monitor screen as well as use the add-on support tools for enhancing visibility.
Talking Typing Teacher Pro: Talking Typing tutorials specially designed for the blind with complete guidance & practice lessons for learning keyboarding skills & developing typing speed in a systematic manner. Since the program also has a complete display of all lessons, even the low vision students can read and learn to type.
Braille Scanning Software – OBR (Optical Braille Recognition): Optical Braille Recognition (OBR) is a Windows program that allows you to 'read' single and double sided Braille documents on a standard A4 scanner. It scans the Braille document, analyses the dot pattern, translates it into normal text that it presents on the computer screen.

Prisma Magnification Device for Low Vision: Prisma is a full colour video magnifier with a stylish, adjustable camera stand and integral table that allows a tremendous range of magnification in a convenient size. The simple controls allow you to view in full colour or enhanced reading modes. Magnification is achieved by raising or lowering the camera and re-focussing with the large focus control located on the top. Prisma uses a standard TV for its display.

Zoom- Ex Instant Text Reader: Zoom-Ex is a small portable device that uses the new generation Motion Sensor technology in combination with its proprietary Zoom software to make scanning & instant reading of text fast and easy. Place a book under the highly sensitive camera and start reading or listening instantly and that too with an Indian Accent Voice! and with every turn of a page, the camera takes a snapshot of the page automatically. It then converts these photographic images to readable text.

Index Basic D Braille Embosser: Index Basic D low cost, High Speed, Double sided Tractor Feed continuous sheet, new generation technology Braille embosser. Important features are: it produces 2 pages i.e. front and back at the same time: uses Tractor Feed paper which can be spiral bound using plastic wire making it very economical: does not require any special binding equipment: supplied with an acoustic cabinet. The acoustic cabinet is very important for reduction of noise level during printing as well as protection of the printer from heat and dust. It also enables collection of the paper in an orderly manner.

Freedom Scientific's SARA : Freedom Scientific's SARA (Scanning and Reading Appliance ) is an affordable and easy –to-use solution for reading a wide variety of printed material including books, mail, newspapers, magazines, and so much more. SARA uses the latest in advanced optical character recognition technology to scan text and then read it aloud in crisp, clear speech. SARA automatically stores and remembers the contents of hundreds of thousands of scanned pages.
Guidelines for the users of MK Tata Centre for Visually Challenged
This centre is exclusively for bona fide students, staff and faculty members of TISS who are visually challenged. However, external members who are visually challenged are also allowed to use the facilities with prior written permission from the authorities.

This centre and its facilities are for educational purpose and must be used for academic purposes only.

Users are requested to conduct in a professional manner, so that other users are not inconvenienced or disturbed. When communicating with the assistant, fellow users or using the cell phone, utmost care must be taken so that others are not disturbed.

No eatables, beverages or tobacco in any form is allowed inside the Centre.

Please operate the equipments with respect and care. Log-off when you are finished with the computer.

Please take back ups of your work. Centre may periodically remove files on the system as a cleanup maintenance measure.

All Software will be installed by institute computer engineers. Please do not install any software on your own, as this may disturb the exclusive software for visually challenged.

Centre does not make any exception to these rules. Centre may withdraw the membership and facilities to anyone who is not complying with these regulations and such users name will be reported to higher authorities for disciplinary measures.

For support and assistance, please contact staff on duty.