There has been a paradigm shift in the higher education landscape in India, thanks to the large scale integration of ICT in the teaching learning process. As we move towards this digital world, librarians have been playing a critical role of being the facilitators to access the digital learning resources. Government is spending huge amounts of money to buy access to online databases, e-journals and provide them to all universities and colleges across India.
Hence, we saw a great need for trained manpower to deal with the digital libraries and e-resources. In 2010, after a two year planning, TISS launched a PG Diploma in Digital Library and Information Management. This cutting edge, one year dual mode programme uses Moodle e-learning platform. It is envisaged that this programme will equip librarians with digital information management skills. It's a first of its kind in India and has received very good response.
This experience led to the launching of a Master of Library and Information Science programme in 2012. The salient features of this programme are well crafted curriculum, sound theory and experiential learning unique to TISS. In the present knowledge economy, the need of the hour is to develop a workforce that is globally competitive. This master's programme aims to do that and bridge the digital divide.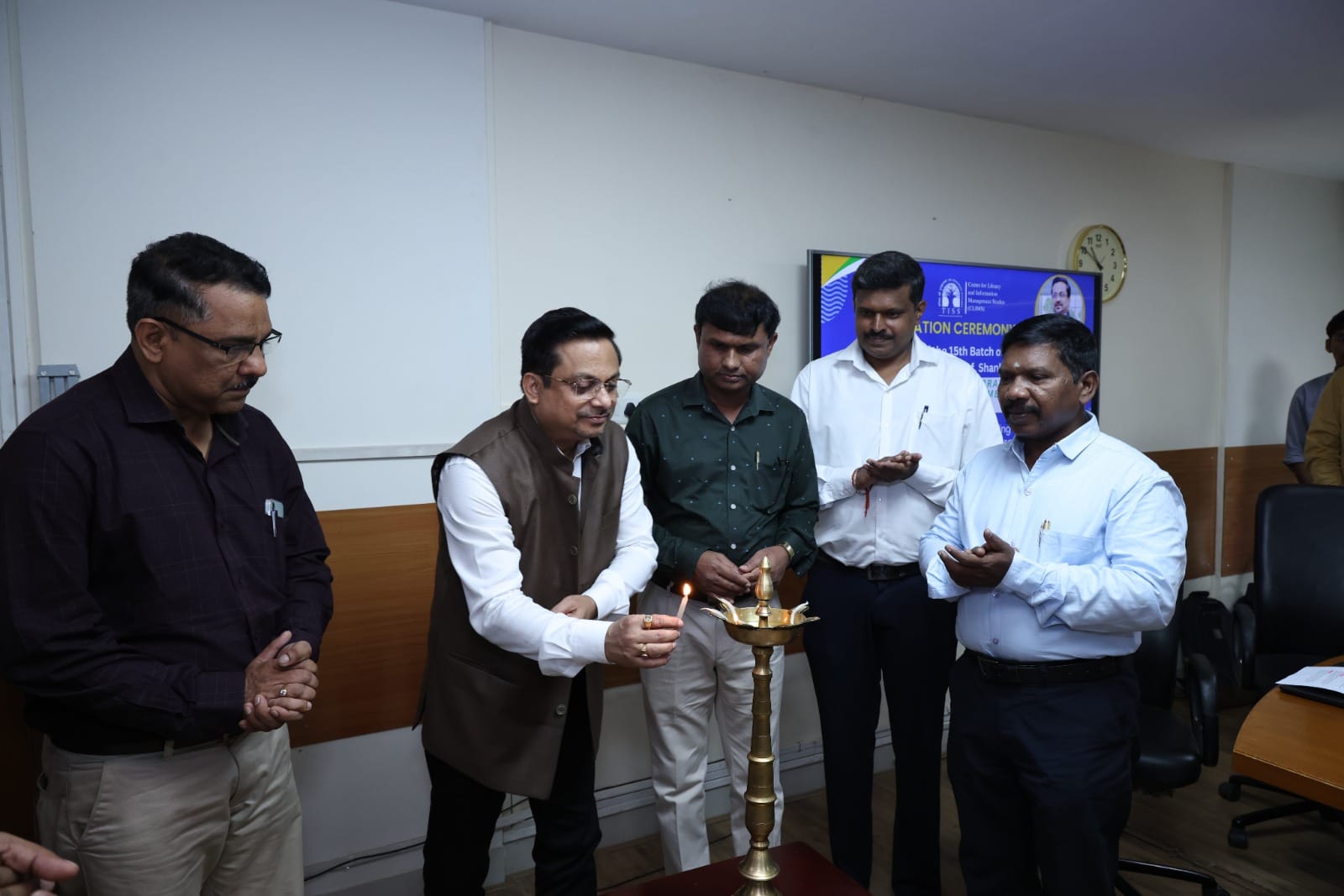 This programme aims for preparing human power to be dynamic social change agents in managing, monitoring and disseminating information by utilizing the ICT and related technologies. The contemporary Library and information science curriculum has been restructured and reviewed to cope with changing socio-economic, cultural and technological environment.
Several organisations in India are embarking on new concepts in handling information with the changing times. Information formats have changed rapidly from print on paper to digital formats. There is need for qualified and trained Library and Information Science professionals to take the lead and guide developments in helping the end users in the changing environment.
With so much of thrust being given to education at all levels: primary, secondary and higher education, there is a huge demand for professionally well qualified librarians who can handle the integration of ICT and learning resources in this new digital environment. The possibility of employment in educational sector is encouraging.
The Master of Library and Information Science (MLISc) programme, which is being offered by the Centre for Library and Information Management Studies of the Sir Dorabji Tata Memorial Library, comprises of 20 core courses including 1 internship programme, 2 electives and a dissertation for 66 credits in four semesters.
The core courses provide common and essential inputs covering the Library and Information Science. Building on these fundamentals, students undertake a dissertation in an area of interest. Course programme lays more emphasis on practical aspects of library and information science and is multidisciplinary drawing expertise from all the schools/centres of TISS and other related institutions/industries in India.
Semester Wise list of courses: Master of Library and Information Science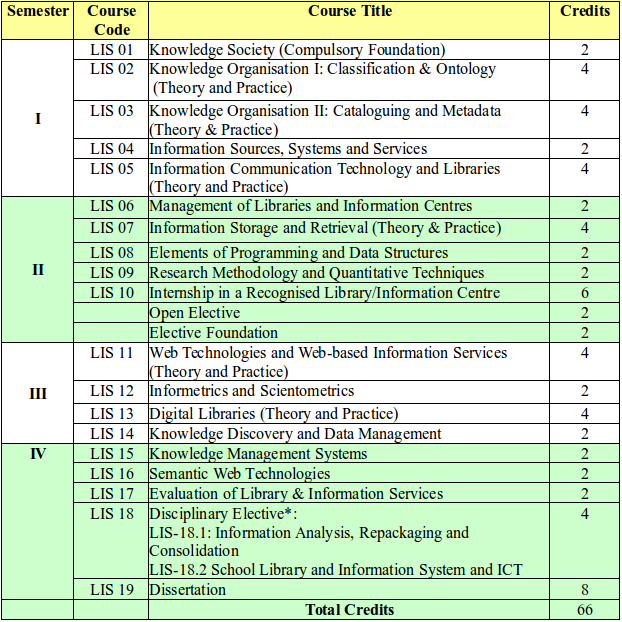 Eligibility
a) Programme require completion of Bachelor's Degree of minimum of 3 years duration or its equivalent ( under the 10+2+3 or 10+2+4 or 10+2+2+1 year bridge course pattern of study or any other pattern fulfilling the mandatory requirements of 15 years formal education) from a recognised university, in any discipline.
b) At the time of applying candidates studying in 3 year degree progremme should have passed in all the subjects for the 1st to 4th semesters and candidates studying in 4 year degree progrmmes should have passed in all the subjects for 1st to 6th semester.
c) Only those Candidates who will be able to complete all the requirements of their final year Bachelor's Degree examinations by the prescribed date are eligible to apply to all the programme.
Admissions:
The Admission notification will be issued on website http://admissions.tiss.edu/
Please register online and complete the application process. There will be an Online Entrance Test across centres notified in India. Shortlisted candidates will be called for Mumbai campus for a Written test and Personal Interview.
Prospectus: Download the copy of the latest MLIS Prospectus from
MLIS Alumni
2014-16 Batch

2015-17 Batch